Back to staff directory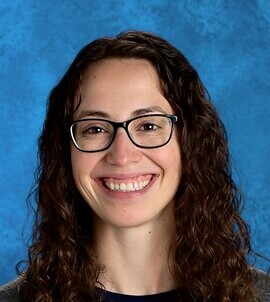 Hi!! My name is Jessica Nelson, and I am new to Chinook!! I grew up nearby on a farm just outside of Coaldale, doing all the fun things that farm kids do. I also spent a good portion my childhood at the hockey rink!! In fact, I was able to take my love of hockey all the way through to university, where I spent 5 years playing for the UofL Pronghorns Women's Hockey Team. While at university, I also completed my BEd/BSc with a major in math and a minor in music education. I very recently closed this chapter in my life, as I graduated in December 2019.
I love to teach because of the lightbulb moment!! It's that moment when a kid's eyes light up, and you can tell that they finally understand. I also really enjoy building connections and relationships with kids. In particular though, I love teaching math. To me, it is a black and white subject that always has a correct answer, even if there are multiple ways to get to that answer. I'm thrilled to be teaching math classes at Chinook this year!!
When I'm not teaching, I love to spend time with my husband and my dog, as well as my family and friends. I also enjoy reading, just going for a drive, crocheting, and watching sports (go Oilers/Sabres/Blue Jays/Raptors!!) and Disney movies. I'm really looking forward to this school year, and I look forward to becoming part of the Chinook community!!