Back to staff directory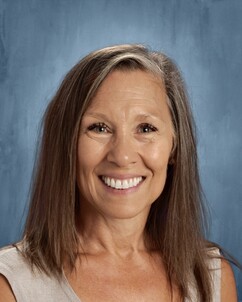 English
Leta Layton: A Condensed Biography
Opinions I agree with:
"You cannot teach a person anything; you can only help him find it within himself." (Galileo)
"If I accept you as you are, I will make you worse; however, if I treat you as though you are what you are capable of becoming, I help you become that." (Goethe)
"The limits of my language mean the limits of my world." (Wittgenstein)
Favorite Books:
The Stone Carvers (Jane Urquhart)
The Hero's Walk (Anita Rau Badami)
Braiding Sweetgrass (Robin Wall Kimmerer)
Favorite Films:
Room with a View (1985)
On Golden Pond (1981)
Favorite pastimes:
hiking, peak-bagging, running, doing yoga, camping, travelling, watching sports, gardening...
Places I have taught...
U of L English Language Center (2 years)
F.P. Walshe School (13 years)
Lethbridge Collegiate Institute (4 years)
Chinook High School (I am proud to have been at CHS since it opened in 2010...)