Fine Arts Productions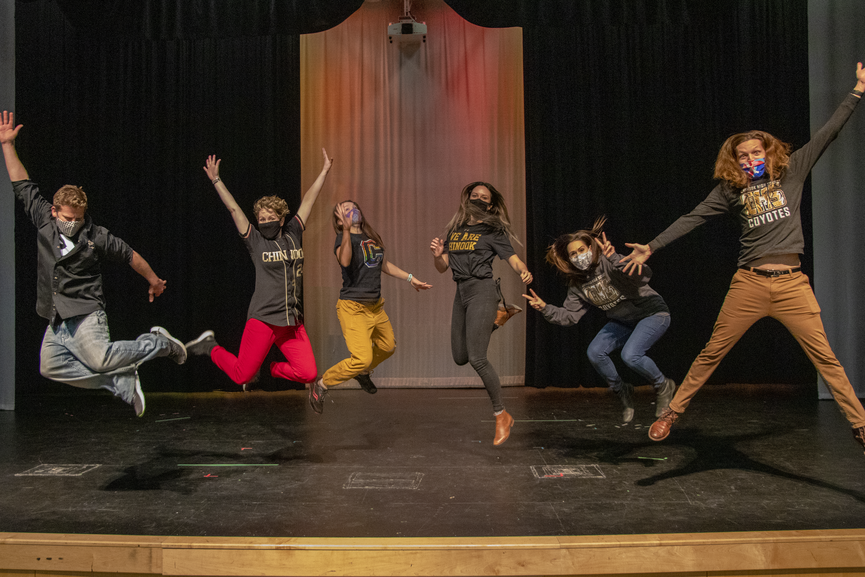 A message to all our fine arts friends,
We miss you dearly and we miss creating opportunities for you to perform on stage.  As a team, we support the school board's decision to hold off on extra-curricular productions for the foreseeable future.  This has been a challenging time, and right now our priority absolutely has to be keeping everyone healthy and safe.  We miss our dance shows, rock/band/choir concerts, plays and musicals just as much as you, and as soon as it's safe to perform again, we will be ready to go!  Until then, do what you can to stay healthy and safe, and take care of yourself and your family.
Dangerous Women- Ariana Grande
Benjammin Franklin and the Art of Music - Robert W Smith
Imaginarium - Randall Standridge
Dream Theater- Spring 2021
The Baby Snooks Show- Minecraft Radio Play (Fall 2020)
The Rhythm of Love- Fall 2020
"The Rhythm of Love" is a variety type performance with hit musical theatre songs and brilliant script written by the students. This show is all about love, loss, and learning and is a culmination of a semester's creative work. Some video was shot before we went to online learning and the rest recorded through Zoom.
Fine Arts Productions Archive